Dear students,
My hearty wishes to you and pleased to welcome you to our esteemed institution of K.A.R. Polytechnic College started for the deserving students in and around Ambur, Tirupathur & Vellore District, and also various places of  India since 1997.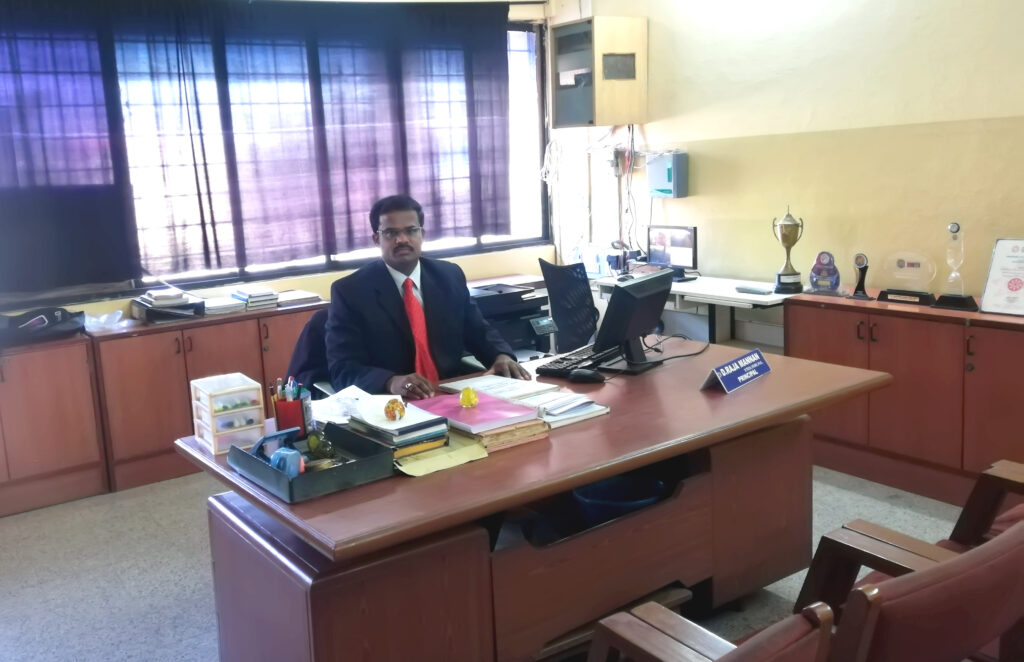 The aim of this institution is to make the students to stabilize them in their moral work and improve the social value in their life history.
The chairman, correspondent, and members of the governing council serve for continuous improvement to make our College as a well-reputed Institution in Tirupathur & Vellore District.
We are here to carry out the various planned activities to ensure that quality education and 100% placement assistance are offered to you meeting your expectations.
Once again I welcome you all to this great institution and peaceful atmosphere of higher learning and assure you of a nurturing and caring environment that will see all of you blossom into empowered and sensitive human beings.
Hard (Smart) work + Continuous try + Self confidence = Great Achievement

// All the very Best //
DR. D. Rajamannan, B.E., M.Tech., MISME., Ph.D.,
Principal,
529, K.A.R. Polytechnic College,
M.C. Road, Solur, Ambur – 635814.
Tirupathur District, Tamil Nadu.
Mobile: 98947 50682 & 70105 34585.