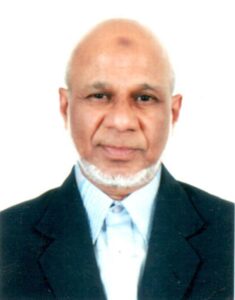 Dear Students,
We are happy to have you as our student at K.A.R. Polytechnic College.
We do believe that you would, during the period of your study in Polytechnic college, make the best use of the facilities and time to the maximum advantage, in furtherance of your academic pursuits and be true example and torchbearer to the successive batches of students, in the coming years, by the outstanding academic distinctions.
We wish the best of the here brighter and most enviable carrier, on your qualifying for the award of a Diploma.
We hope that you will cherish the memories of your stay here and strive to earn for yourself and bring laurels to the institution, which is determined to groom you as a distinguished technologist / Engineering
I wish you the best of luck.
Janab. K. Ameenur Rahman, B.Sc., ( Tech )
Chairman